Time is slipping away faster than we know how to handle it. We've been blessed with visitors to help us out for the past four weeks, but the days passed faster than we realized they were. Now it's time for us to transition to a family of four living on our own and I have a feeling these next few weeks will be a struggle.

I'm still pumping and supplementing Oz's breastfeeding. He's gaining weight well now, he's been averaging about an ounce a day. He weighed in at 8lbs 2ozs last Monday so I'm predicting that tomorrow he'll weigh about 8 1/2 lbs. He's getting more from each nursing session, at last check it was 1.5 ounces in about 30 minutes so we may be getting close to him being able to nurse on his own, but we'll give it another week or two before we try to make the transition.

Both kids are dealing with rashes. Carter has had one on his face since before Oz was born. We've tried hydrocortisone and anti-fungal as well as just lotion plus boiling all his pacifiers and then finally taking them away, but nothing has made a difference. We see the doctor about it tomorrow. Oz has had a diaper rash since he was a few days old. We've tried the same tricks on it as we have on Carter's face and nothing is touching it either. I'm thinking it's an allergy reaction to something I'm eating. We see the doctor tomorrow to discuss his weight so we'll talk about a course of action for his rash too.

Had a lovely visit with Heather. We haven't spent that much time together since before I left for college so it was really nice. A few pictures (well okay, more than a few):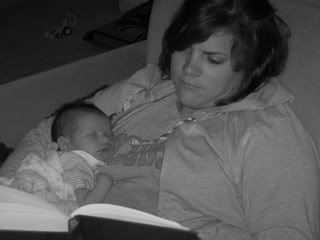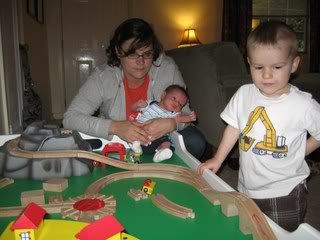 Heather scored us a train table from our neighborhood rummage sale. It was going to be a Christmas present for Carter, but as soon as he realized it was coming home with us it was destined to take up room in our living room starting immediately. Here's Oz playing trains with Carter.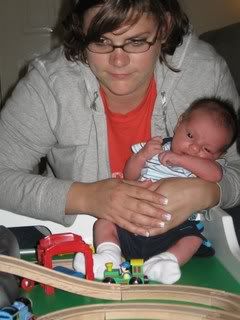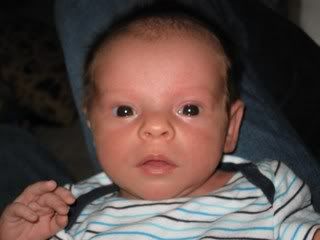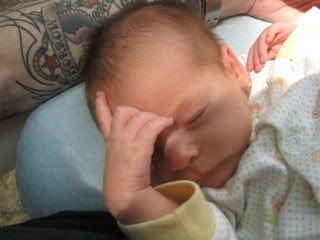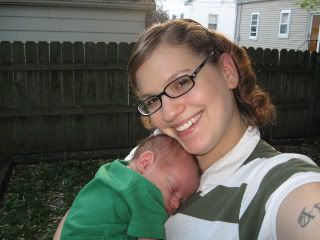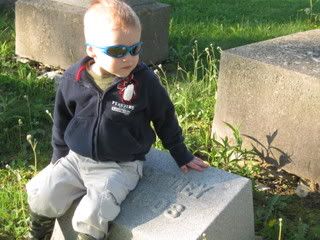 Cool shit in the cemetary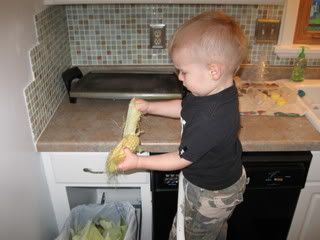 Shucking corn.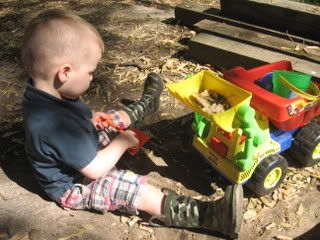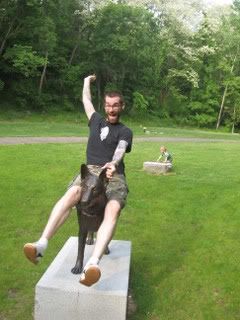 Like Father,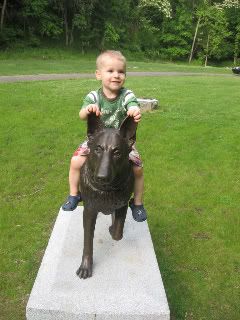 Like Son