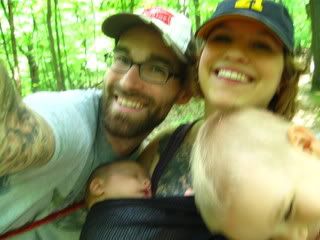 Hiking at Forest Park Nature Center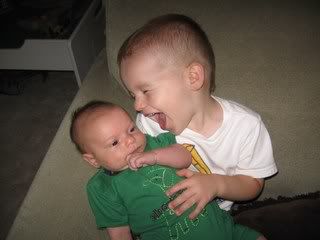 Making a weird face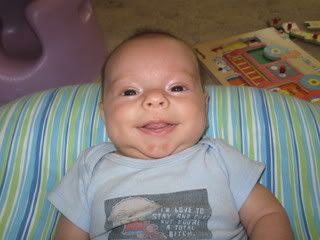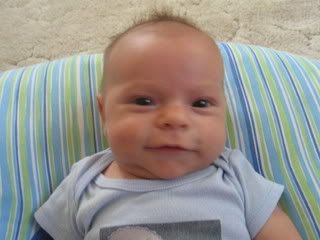 He smiles.

Hockey has started. Andrew is playing in B League now and enjoying it. We've been able to make it to one game so far, but watching in hockey in the summer sort of really sucks. It's odd to be dressed in jeans and sweaters and have blankets as we walk into a building on a 90 degree day. Especially when said building is next to the city pool.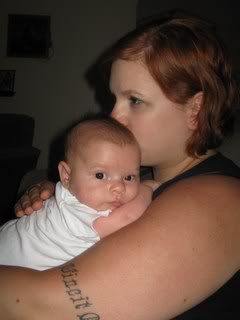 I have red hair.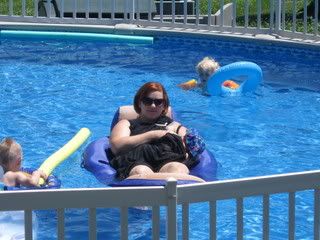 We go swimming at a friends house and I nurse Oz in the pool (that's him under the solarveil sling).



Daddy dresses Oz to ride on the short bus.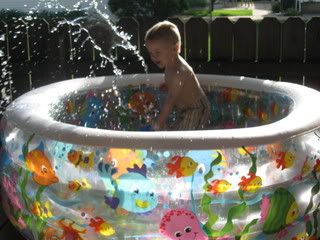 Carter swims in his pool (which is also the pool Oz was born in).



He likes it.

I've been busy getting back into the hang of leading the AP group after a long maternity leave. It's nice to be back in the swing of things, although I'm not nearly as on top of things as I used to be.

Carter is finally seeming to get used to Oz. He's hitting him far less and he hasn't stepped on him in at least a week. We've been spending our days at the park or going on field trips with friends, watching Curious George (the only show he ever wants to watch now), playing with trains and Mr. Potato Head.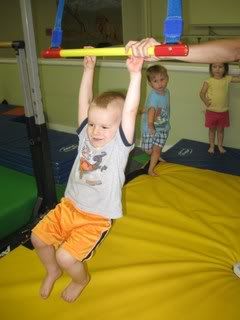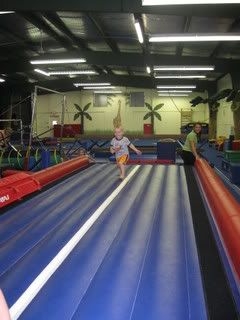 At gymnastics.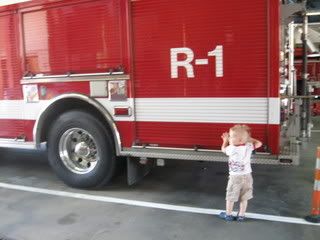 Visiting the fire house.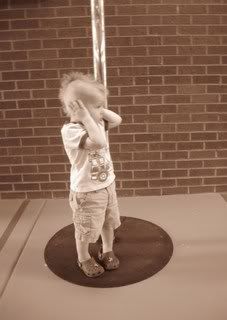 It was loud. They got called away on an alarm during the middle of our tour. It was pretty cool to see them all hustle into the trucks and go.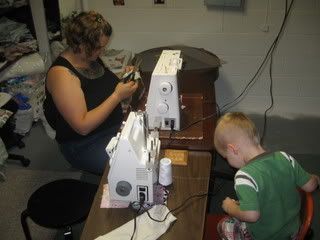 We've been sewing.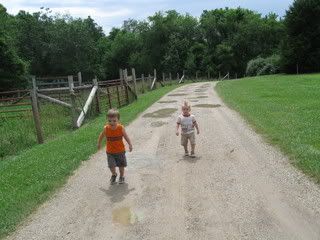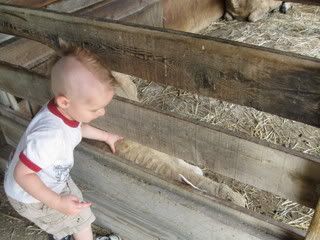 And walking and touching sheep.

So far we're having a really great summer. It was hard at the beginning of June while I was still pumping, but Oz has been exclusively at the breast for weeks and he's gaining great (13lbs 4ozs). I was so blessed to have amazing lactation support and wonderful friends to help me through it and now we can party like rockstars each day and enjoy not having any responsibilities.

I'll be in Wisconsin with the boys from June 26th until July 31st or August 1st. We'll be hitting the Washington County Fair (F**K yeah, Boston and Styx!!!!), the Milwaukee County Zoo and the Wisconsin State Fair as well as visiting Heather in Oshkosh.